I expected Bosnia to be interesting and beautiful, but a great gastronomic destination? Not really. So I was in for quite a surprise with our welcome dinner at a winery in Sarajevo!
At 7:00 pm, we traveled to a hillside high above the city. Our group of ten was greeted warmly by the owner of Hedona Wine Club, Arman Galicic. The architecture of the building looked as if it would fit right into Napa or Sonoma wine country. Arman ushered us into a glass-enclosed dining room with a stunning view of Sarajevo, all dressed up in evening light.
The table was elegantly set and we spent the next four hours over a seven-course meal paired with complementary wines. Now I don't ordinarily write about such events; indeed, I don't ordinarily experience them on my hiking trips. But this was something special. Delicious slow-cooked food; wonderful wine made from grapes grown right here in Bosnia; stimulating conversation and much good cheer. Definitely a night to remember.
And then early the next morning, my birthday in fact, we set out for our warm-up hike in the rocky mountains surrounding Sarajevo. We hiked for three and a half hours to the two-hundred-year-old village of Luka Mira, remote and picturesque.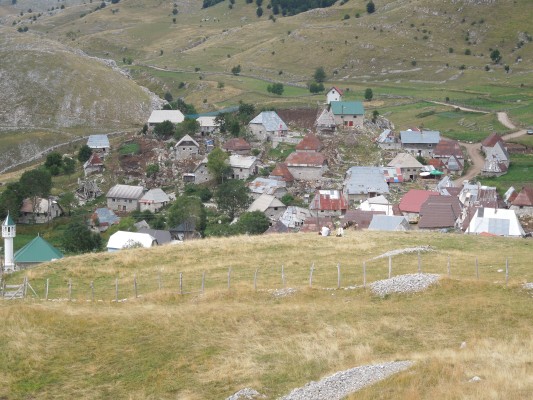 Members of one of the two resident families made a lunch for us of potato and cheese pies from locally grown potatoes and cheese from sheep raised by the family, very different fare and atmosphere from the previous evening's dinner, but just as satisfying.
The next two days involved hikes of five and ten hours each. Both hikes took place in Sutjeska National Park. The first was a loop taking us to Ugljesin Peak (6,095 feet), continuing on a high ridge trail with unobstructed views of the magnificent surrounding mountains and valleys.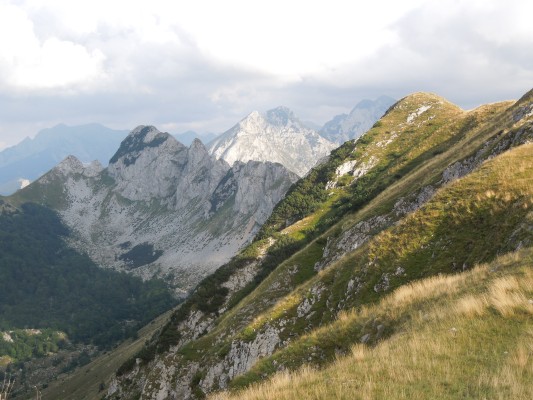 The second, also a loop, was extremely strenuous featuring hand-over-hand rock scrambling, ridge hiking and a very steep descent on slippery scree. The highlights were summiting the tallest peak in Bosnia, Mount Maglic, (7,828 feet)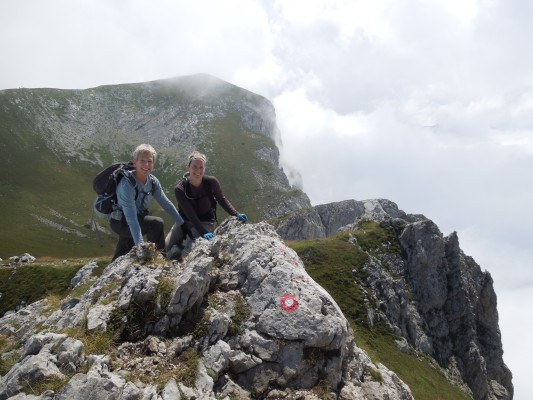 and viewing the glorious Trnovoacko Lake. It was a good thing we had great visibility during the first hike as Mount Maglic and the ridge were almost entirely enshrouded in clouds, shafts of sunlight occasionally shining through. Mist from the Lake rose ethereally, making the scenery magical.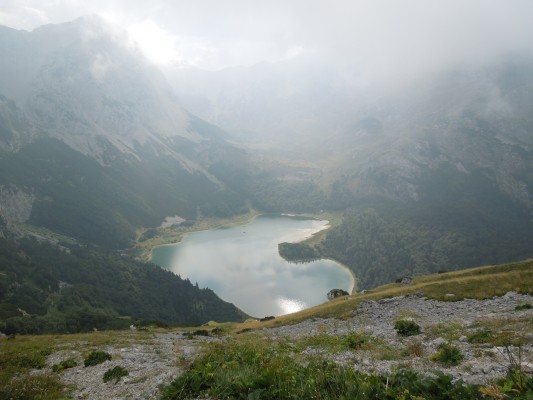 What a wonderful place Bosnia is for hiking and without any crowds!
Next we are off to Montenegro.