Music. Architecture. Dancing. Cars. Heat. Rum. Lobster. Mountains. Forests. Beaches. These are just some of the things I experienced in Cuba.
In Trinidad, a beautifully preserved Spanish colonial town with cobbled streets, stunning architecture, and cotton-candy-colored buildings, we visit the Plaza Mayor, the main square. For lunch, we eat sublime lobster tails grilled in butter and garlic while the breeze moves softly through the huge open windows of the paladare. Afterwards, we listen to wonderful Cuban music and drink seven-year-old rum.
Next, it's off to Topes de Collantes, a national park in the Sierra del Escambray mountains, where we hike in the dense forest and see the luscious local flora. Near the end of the hike, we come upon a pig roasting over an open fire.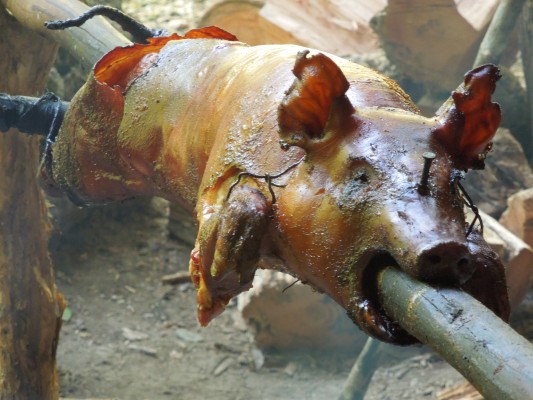 Imagine my surprise when the pig is served for lunch a few minutes later!
During the next few days, we go to an environmental center, an elementary school, a neighborhood party, a farmers' collective, a sugar cane plantation, and learn about Cuban culture, economy, and politics. We visit the Che memorial and museum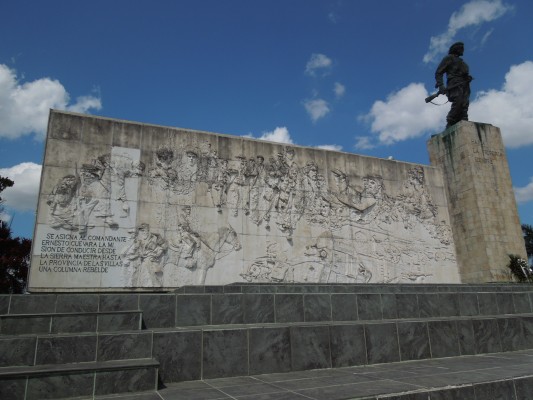 and watch a one-woman play written and performed by one of our group at an LGBT Center in the city of Santa Clara. We spend two nights at a resort on the Atlantic that is more like Miami Beach than Cuba (not so great), but has a white sand beach and clear, warm, turquoise water (pretty great).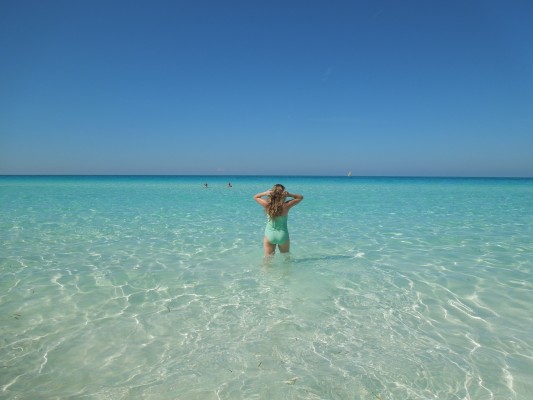 In contrast, we visit Remedios, a fifteenth century colonial town that is authentic Cuba.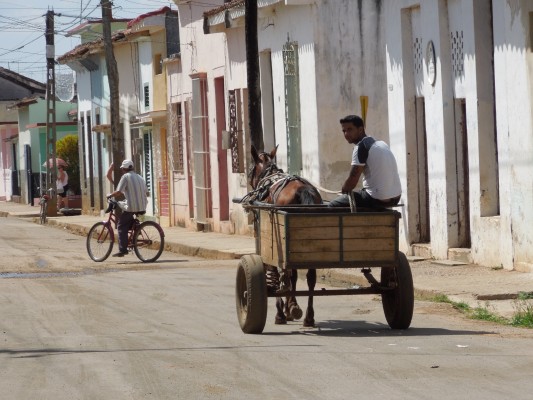 And then, finally, we arrive in Havana and it seems like all that went before was just a warm-up. What a breathtaking city it is! Colonial buildings, some in decay, others beautifully renovated.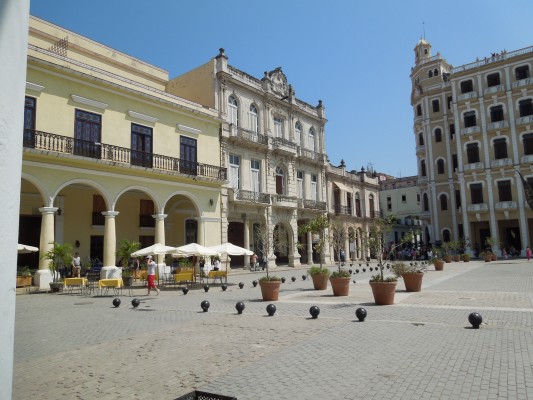 Likewise the cars, so many Chevys, Fords, Oldsmobiles, and Buicks from the fifties and early sixties, some in dire need of body work, others in cherry condition, such fun to ride in either way.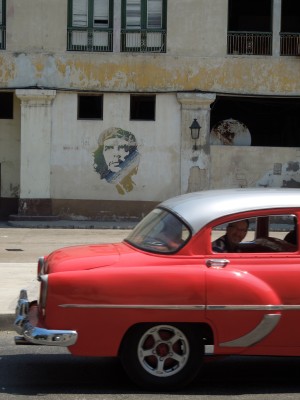 Our education about Cuba continues with a thoughtful and informative lecture on where Cuba has been and what the future holds, especially in light of the recent easing of travel restrictions and a possible end to the embargo. We watch a pop-opera performed by a group of talented young singers and dancers and are lucky to attend a performance of the National Ballet of Cuba. We go to museums highlighting Cuban art and walk all over this most photogenic place. And what a privilege it is to hear music everywhere, in jazz clubs, in restaurants, and on street corners,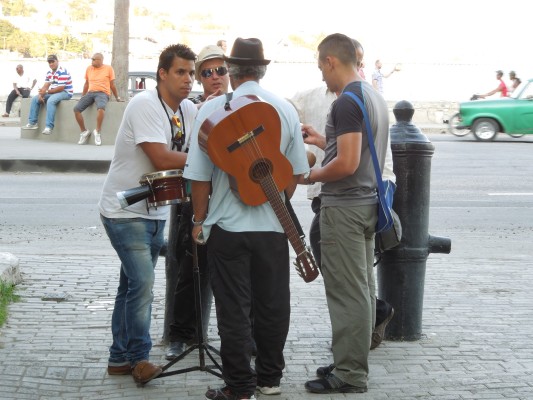 something that sets this country apart from all others I have visited. I look forward to returning.