It is a quiet Sunday morning. Your guide collects you at the hacienda where you have spent the night and drives you to Isinlivi, the starting point of the Quilotoa Loop trek. You will hike 35 kilometers over the next three days through the Andean highlands.
You begin walking downhill through the Rio Toachi Canyon, admiring beautiful farmlands, a green patchwork of shapes and sizes growing corn, potatoes, fava beans and purple lupine.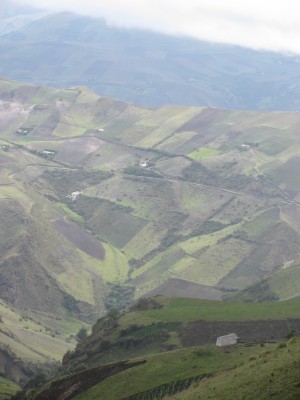 You walk along the rushing water of the Toachi River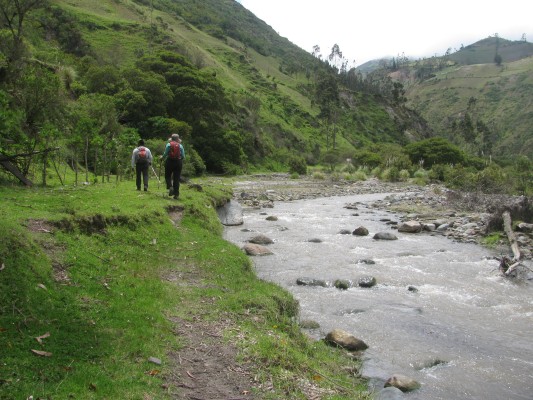 and then up steeply through sleepy villages where the only people are your guide, your friend and you. The villagers are away at church or at the weekly market.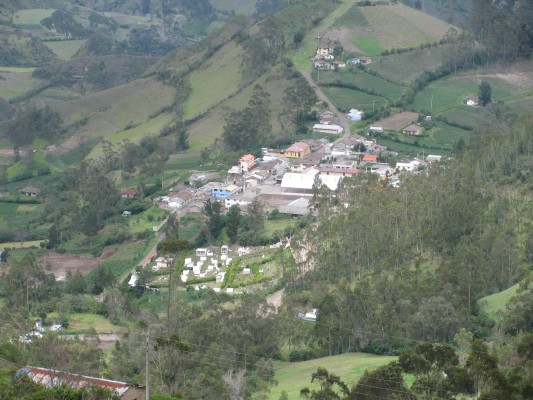 After 6 hours of many such ups and downs, you reach Chugchuilan, your destination for the night, at 10,499′. It is the end of the day and the Sunday market is still going strong. You see the indigenous Kichwa residents, the women so handsome with their long black braids, their fedora-like hats and colorful clothing.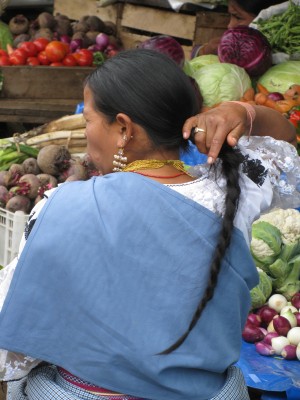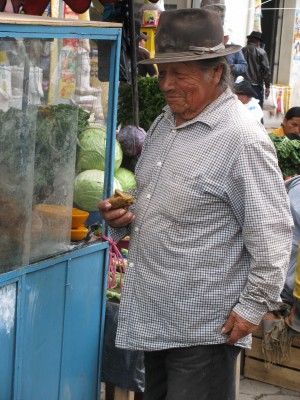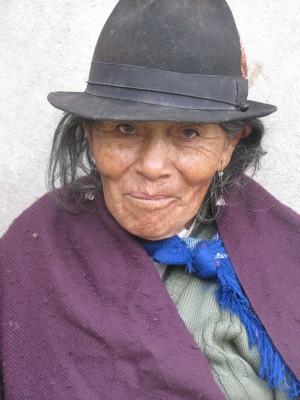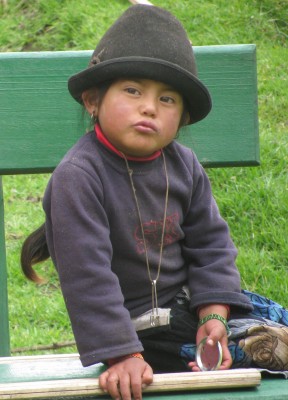 Some of them are selling locally-grown fruits and vegetables,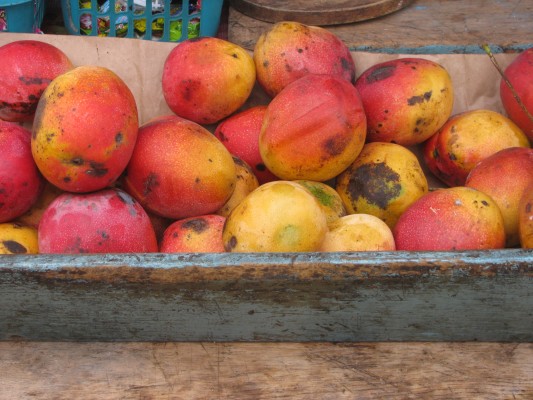 others are stirring great cauldrons of sheep stew.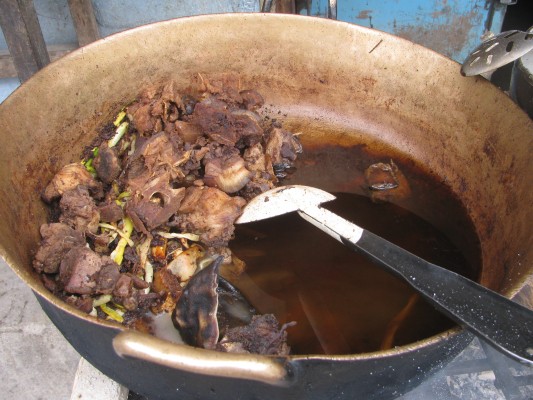 Teenagers are kicking a ball and listening to music. You sleep at Mama Hilda's Hostel.
The next day, you set off early to hike up to Quilotoa at 12,796′, the location of the magnificent crater lake you have heard so much about and long to see. As you trek higher and higher into the clouds, the mist becomes thicker and turns into rain. The climb is very steep. The rain gets heavier. You put on what rain gear you have with you but you are soaked through and through. Finally you reach the rim of the crater and the fog precludes any view. After two more hours, you arrive at this evening's hostel, chilled to the bone.
Tuesday arrives clearer. You go to a lookout point and see what you have missed the day before, the magnificent Quilotoa Lake, a deep green and, according to local myth, bottomless.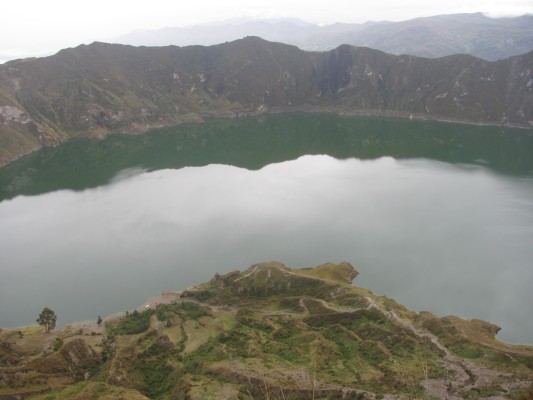 After breakfast, you descend 1,000′, again reaching the Toachi River. You climb steeply out of the canyon and reach a plateau and a hacienda where you shed your muddy boots and reflect on your memorable journey.