It is hard to believe I have been in Europe for one week already. My journey across was relatively uneventful and I arrived in Freiburg Germany on 28 Aug. it was wonderful being reunited with Juliet after she had been in Germany for nearly 8 weeks. I stayed in her apartment, saw where she went to school, had meals with her and her friends and did her laundry (some things don't change!).
We took an overnight train to Vienna on 30 Aug and someone from the University of Vienna came to the train station the following morning and collected Juliet's gargantuan suitcases (I was so happy we were relieved of those) and we took another train to Budapest right away. We spent 2 full days and nights there and had a wonderful time. We walked for miles and saw, among other things, the ornate neoGothic Parliament,

the House of Terror (the building where both the Nazis and then the Communists conducted their oppressive and violent regimes against the Hungarians), Castle Hill (the elegant and lovely hill area of Buda that overlooks Pest and the surrounding areas), the Chain Bridge,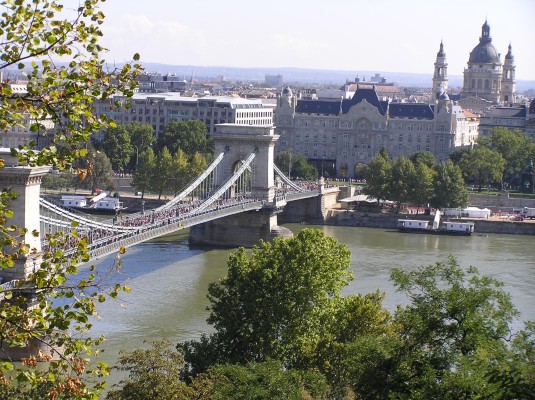 and the Great Synogogue (the largest in all of Europe, second only to the one in Manhattan). We went to the thermal Szechenyi Baths where the locals hang out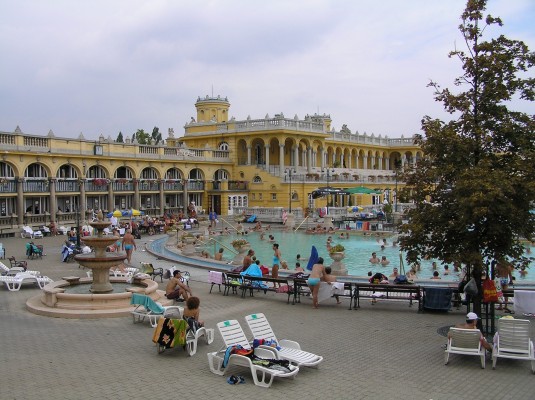 and also had some excellent meals and local Hungarian wines.
Yesterday (Sunday) afternoon, our Wilderness Travel group (6 others, 3 guides and us) left for Eger, a small town about 2 hours east of Budapest where today, we took our first hike. It was a relatively mild but enjoyable hike of 8 miles through the vineyards, forests and hills in the Eger area.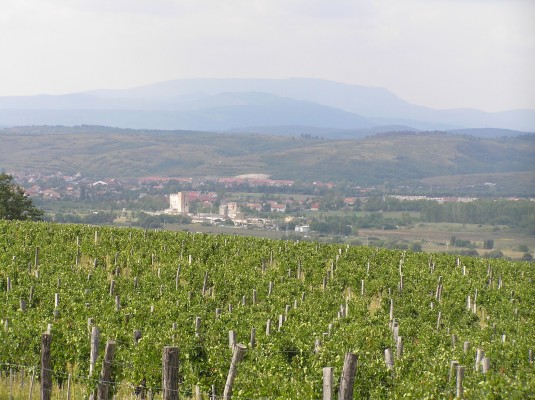 At the end of the hike when we were having a picnic lunch, Juliet was bitten by a horse! It was quite something. She was petting the horse and the horse seemed to be enjoying it when suddenly it bit her in the stomach. Quite a memorable experience; fortunately, we've been laughing about it all day!
Tomorrow, we will spend the morning hiking and wine tasting (not at the same time) at our last stop in Hungary in the village of Tokay and then we'll be off to Slovakia.