Physically challenging, remarkably beautiful, awe-inspiring, with an amazing payoff. I have just spent the last four days hiking the Inka Trail to Machu Picchu.
The trek was approximately 26 miles long. The first day was deceptively easy, the night at the campsite very cold.
The second day was the most difficult and exhausting hike I have ever done. It involved an elevation gain of four thousand feet before reaching Dead Woman's Pass at 14,000 feet.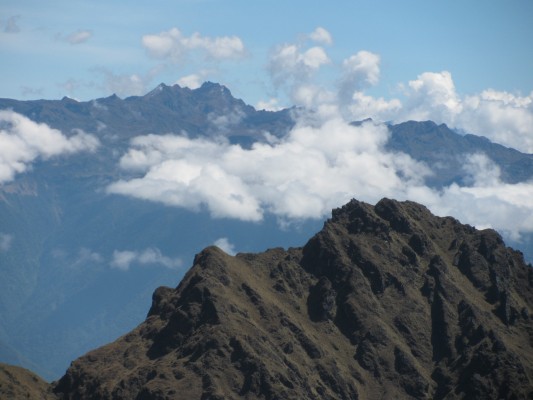 The trek down to the second camp was steep and tough on my feet. I arrived at the campsite and literally collapsed in the tent. The night there at 12,000 feet was even colder than the first night had been.
The third day was unforgettable, the scenery diverse and magnificent. The hike was longer than the one the day before, and difficult as well, but I saw snow-capped mountains, lovely flora, and walked on original Inka steps and stones.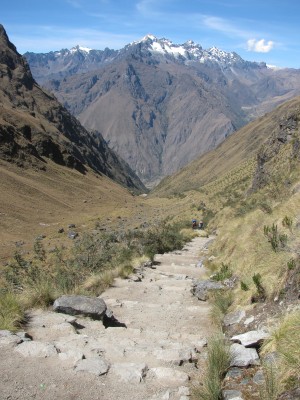 Along the way, I also saw several Inkan ruins including beautifully constructed look-outs, ceremonial sites, and terraces that were used for agricultural purposes.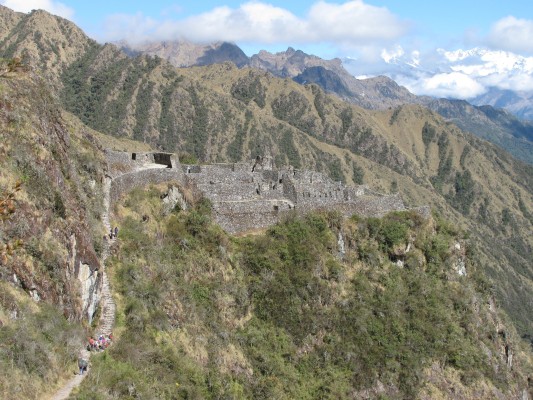 The third campsite at 8,000 feet was warmer and a two-hour trek to Machu Picchu. I awoke on the fourth day at 3:30 AM and set out an hour later, wearing a miner's headlamp, in order to reach the Sun Gate at Machu Picchu in time for sunrise. It was disappointing to arrive there and find the entire city enshrouded in fog!
As I descended the trail into this most famous Inkan site, the fog lifted and revealed a place like no other I have ever seen.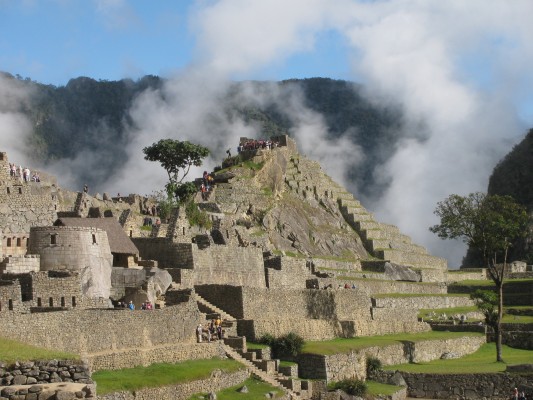 Immense buildings and towers, temples and plazas, constructed in the 15th century and inhabited for only 100 years before being abandoned by the Inkas shortly after 1532 when the Spanish conquered Peru. But the site is remarkable not only for its buildings but also for its situation, set as it is on a mountain top encircled by tall and imposing mountains.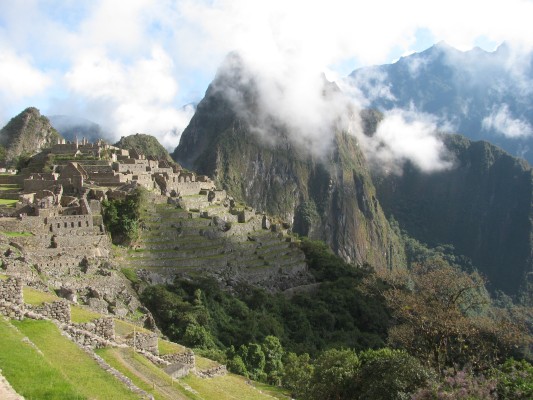 Machu Picchu was never found by the Spanish invaders and thus the original architecture and stonework remained and could be restored to splendor after Hiram Bingham "discovered" the city in 1911.
I am weary and sore but thrilled to have had this once-in-a-lifetime experience.