The most remarkable thing about this trip is the weather. I chose early September because I was told that's the best time to go : the weather is grand and the tourists are gone. What really happened: We have hiked the last 3 days, each day 9-10 miles, 6-7 hours, and it has snowed or rained every day, all day. At home, I would take one look at such weather and decide to do something cozy indoors. But here, this may be our only opportunity to hike in these dramatic mountains, so off we've gone every day.
Friday, we hiked on the Polish side of the High Tatras. Although we had been told the night before we wouldn't be able to hike up because of the snow, we were able to do so. We hiked up to one of the wonderful huts often found in European mountains and then on to a lake through snowdrifts and slush.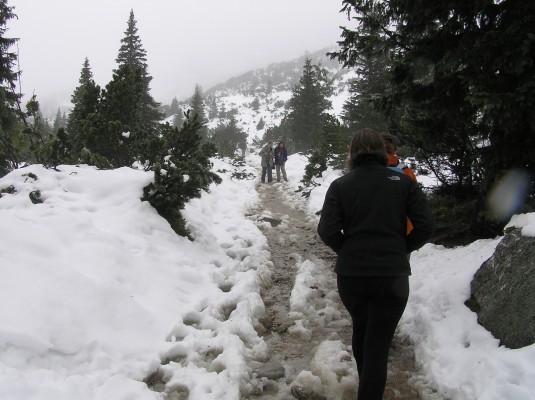 The altitude was just under 5,000 feet. Saturday, we hiked through a mountain pass at about 5,400 feet and encountered 4 avalanches several feet deep and trails with snowpack of 2-3 feet. I wished I'd had snowshoes! And the most amazing thing is that we never saw where we were hiking. It was a winter wonderland in pea soup fog.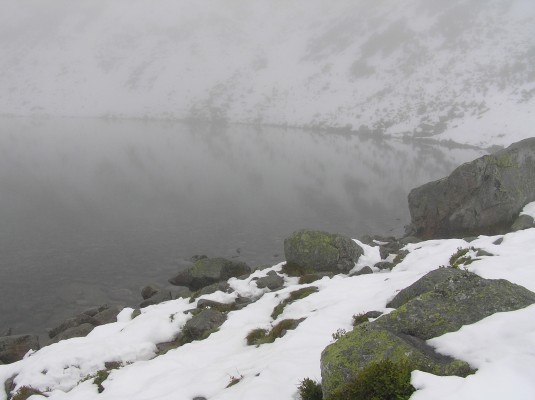 Today, just Juliet and I went with one of our guides to a hut at about 6,100 feet. It was a challenging, steep climb and the top third was in a driving snowstorm. The temperature was about 32 degrees. Juliet dressed smartly in shorts! Her legs were bright red from the biting cold and wind.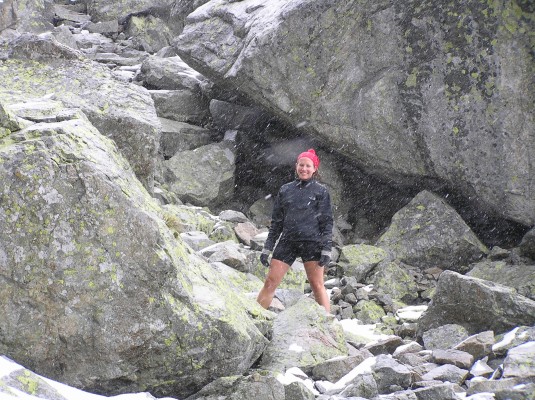 However, before encountering near white-out conditions, we did manage to see the jagged, stark, vertical high peaks of the Tatras.
So, you might ask "are you having fun?" It is a blast; totally memorable and significantly different from the warm weather hiking in tee-shirts I was expecting. Now that we've hiked in every weather condition, we're wondering if either of our last 2 hikes will be in the one we've missed so far: sun.